Cast Iron Pipe Repair. We repair old failing cast iron pipes. Most repairs can be made same day. We can perform traditional dig & replace repairs and also have a suite of trenchless pipe repair solutions to minimize the impacts of the repair. Send us an email online or call us: 305-423-2395
Miami's Leading Cast Iron Pipe Repair Service
South Florida has experienced a tremendous amount of issues with the original cast iron plumbing in many homes that were built prior to 1975. Many homeowners are questioning why their cast iron piping is failing before the expected lifespan? For the millions of homeowners in South Florida, the biggest reasons are the humidity and salt-rich soil for speeding the corrosion of cast iron pipes.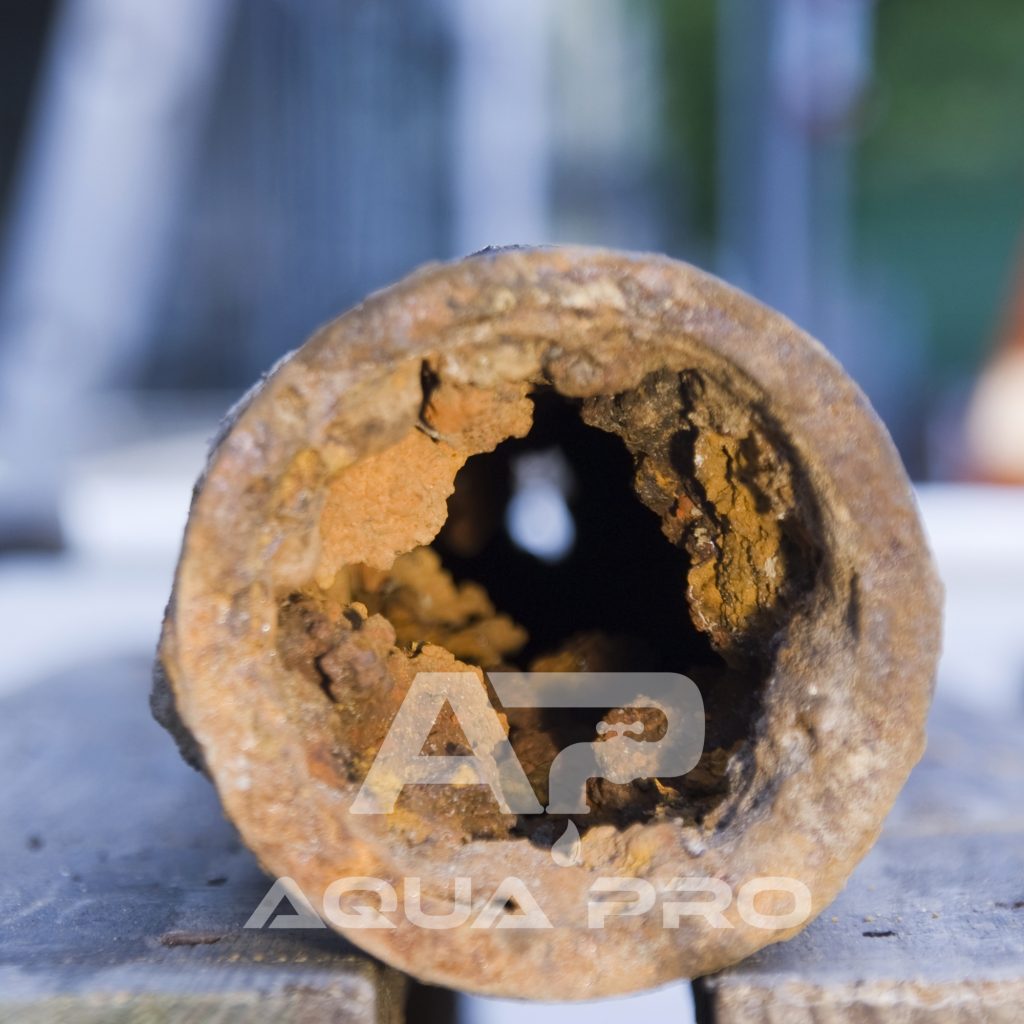 So, what exactly happens to
cast iron pipes?
Is Cast Iron Pipe Repair Good For Me?
Yes! Repairing or rehabilitating old cast iron pipes is much better than digging and replacing these old sewer lines. Book a quote today to see how we can solve your cast iron pipe repair problems today!
Roots Damage Cast Iron Pipes
If you have mature trees in the yard, the root systems may grow extensively. Thirsty roots will find a water source and many times this will be the cast iron sewer pipe. Those pin hole leaks, collapsed pipe or even missing sections of pipe are a perfect feeding source for those thirsty roots!
Unless you've recently renovated the kitchen or bathroom, odds are you haven't checked your cast iron pipes in a while. Here are a few visible signs and if you're experiencing any of these, give Aqua Pro a call to video inspect and properly diagnose the current condition of the cast iron pipes.
Bottom line, if your house was built prior to 1975, you have trees on the property or have ever experienced slow drains or backups it's time to have your cast iron pipes properly inspected.
Don't let an unpleasant situation get worse. Let us restore your cast iron pipes with our Cured-In-Place-Pipe (CIPP) or Spray-In-Place-Pipe (SIPP) technologies.